Ever since Migy emailed me -- about 3 years ago now -- i've been looking for the right opportunity for us to work together. When we were hatching the plan to do a 24 Ways Annual, in the back of my mind, I knew it would be great for Migy to do the cover. After a week or so of working on it, I'm delighted to show it off here. I'm sure you'll agree, it's beautiful.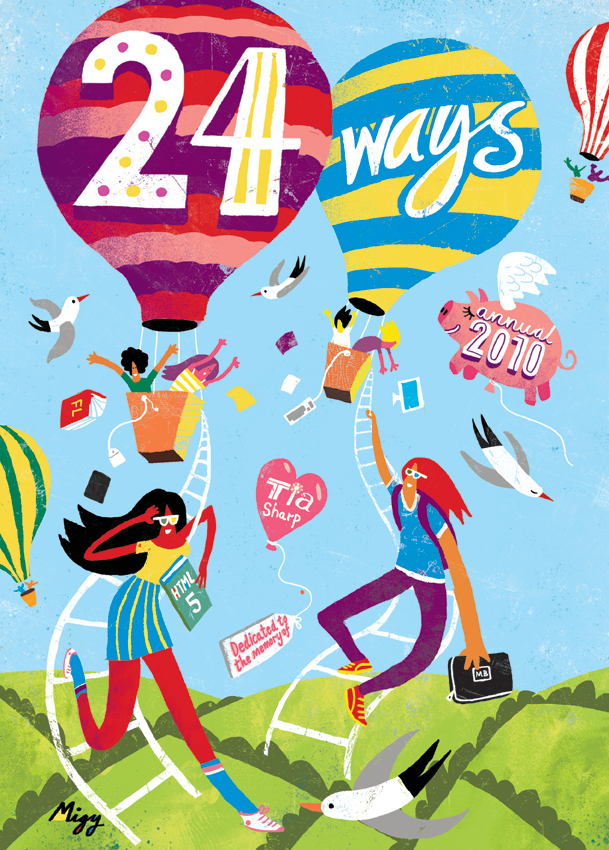 Migy will also be providing us with some illustration work for the rest of the Annual to make the author's pieces the best they can possibly look.
We're trying to raise £10,000 for UNICEF. With the help of VPS.NET and Remy Sharp – who are kindly sponsoring the printing and other costs -- we've only £6000 more to go by the end of December. With your help, I'm sure we can do it. Go on, treat yourself to a copy.