A couple of weeks ago, the small indie publisher I'm a co-founder of announced some workshops we're running in January 2011. Three days of intensely practical learning in London.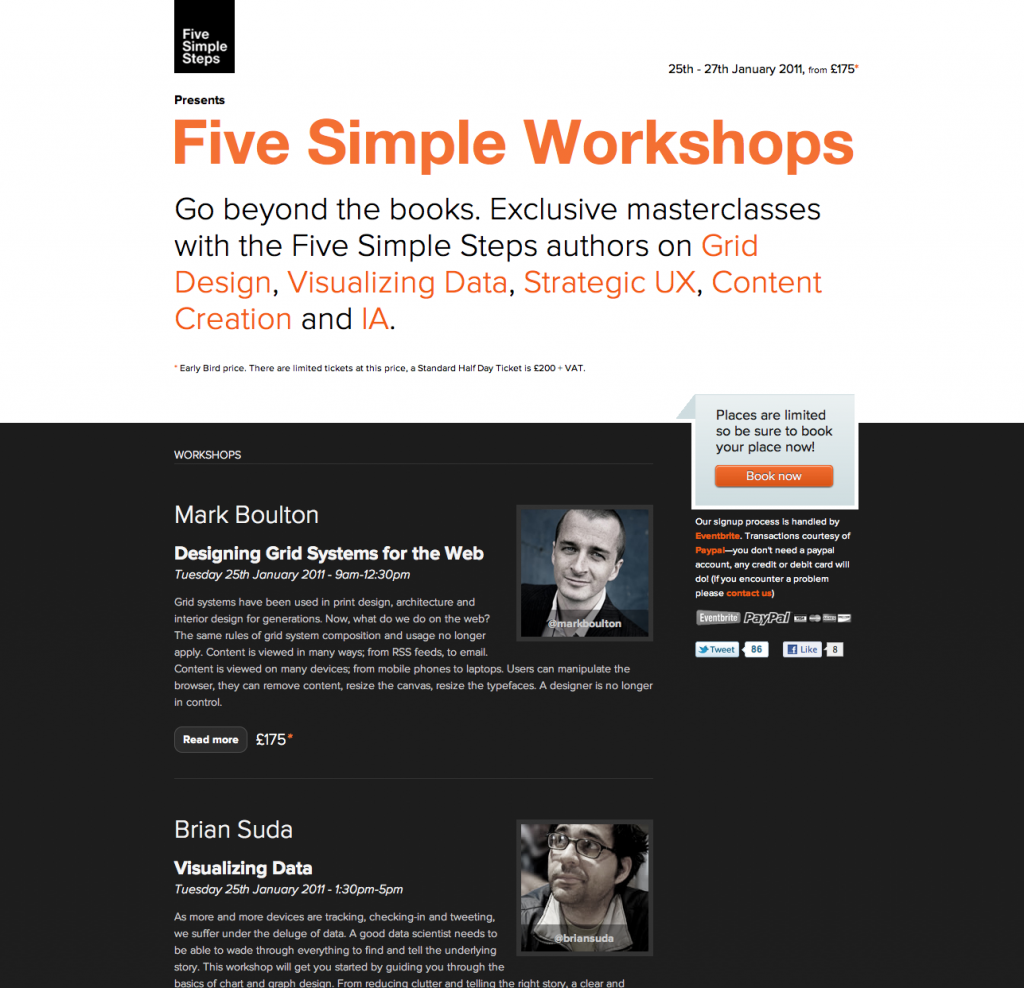 This is your chance to go beyond the books of Donna Spencer's 'A Practical Guide to Information Architecture' with a full day workshop, or Brian Suda's 'Designing with Data' for a half day of visualising data.
Upcoming authors, Leisa Reichelt and Relly Annett-Baker will also be running half-day workshops on 'Strategic UX' and 'Words and pictures: Copy and the design process' respectively.
Oh, and I'll be airing some of the material from my new upcoming book on Grid Systems in another half day workshop.
If you fancy coming make sure you book now before the Early Bird tickets run out.