I thought I'd share this. Expression Engine's Control Panel, in the latest version, allows for user (or 'member') theming. I haven't noticed many of them being done so I'd thought I'd share my own. Introducing 'Green n Blue' (how imaginitive is that?!!).
First off let me say that the pMachine team have done a great job with EE 1.3.1. Superb. The control panel, although not to my taste, is well designed and well executed. It predominantly uses CSS for stying which enables the easy use of theming. Nothing new here really considering other blogging tools have had this functionality for a while.
I've tried to slim down the CSS with less images creating gradients etc. and am still working on this, so expect some updates to this theme and who knows maybe I'll get bored of this one and do some more!
Here's some screenshots: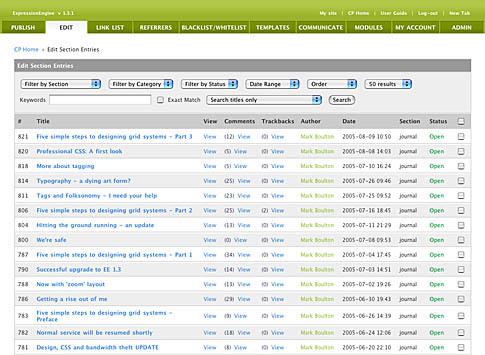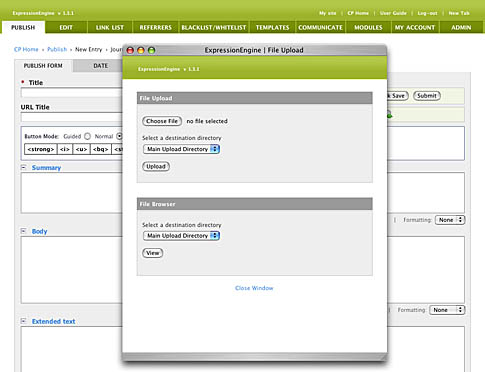 Instructions
Download the greennblue.zip (24kb) file and unstuff.
Put the whole folder in your /themes/cp_themes/ folder.
Log into your control panel and go to My Account > Control Panel Theme and select 'greennblue' from the drop down menu.
Then go to Admin > System Preferences > Control Panel Settings and select 'greennblue' from the drop down menu.
Enjoy!.