For all those, like me, who lack some serious knife skills when it comes to creating a scary pumpkin face for the impending Halloween festivities tomorrow, here's a simple mask you can download, print out and stick on a pumpkin. It's an .eps file, so you should just be able to open it in any image viewer and scale it to the size of your pumpkin. I'm informed that one size does not fit all.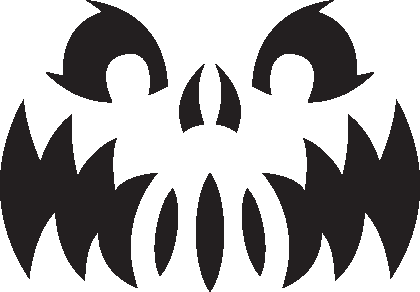 Thanks must go to my brother's mate, Gaz Wrafter, who quickly got this together for us. Thanks Gaz!
Oh, and watch your fingers!