Five Simple Steps
Accidently publishing practical books for the web community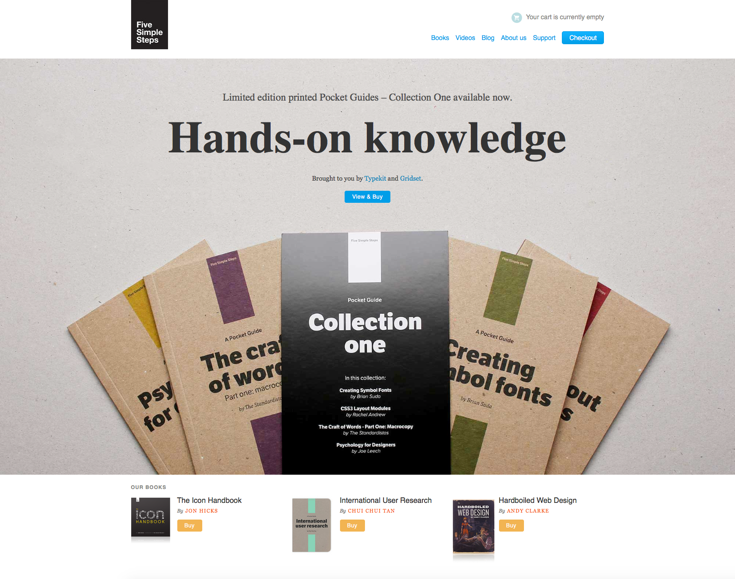 It all started with a blog post in 2005. I wanted to bring some simple typographic design tips and tricks to web designers from my typographic design roots. What started as one blog post series turned into a few that became a self-published book.
People liked it so much that other authors got in touch asking if I'd publish their books as well. It was then I became an accidental publisher.

Five Simple Steps produced many books during its time as the UK's leading independent publisher for the web industry. Central to our values were superior production and design values, relevant and timely subject matter, and – above all – a fair deal for authors.