ESPN
Holsitic design across apps and mobile to unite ESPN's digital portfolio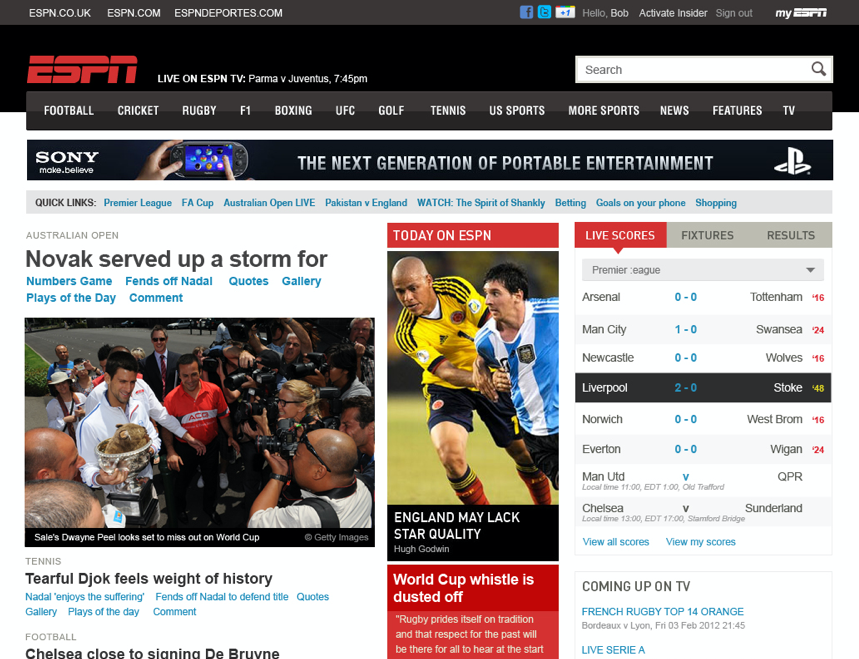 ESPN. Iconic media network covering a huge range of sports on television and digital channels. I worked with ESPN, particularly with their UK-based content team, on several projects. The most broad-reaching was a pilot project to unite ESPN's digital properties across web and mobile into one holistic system.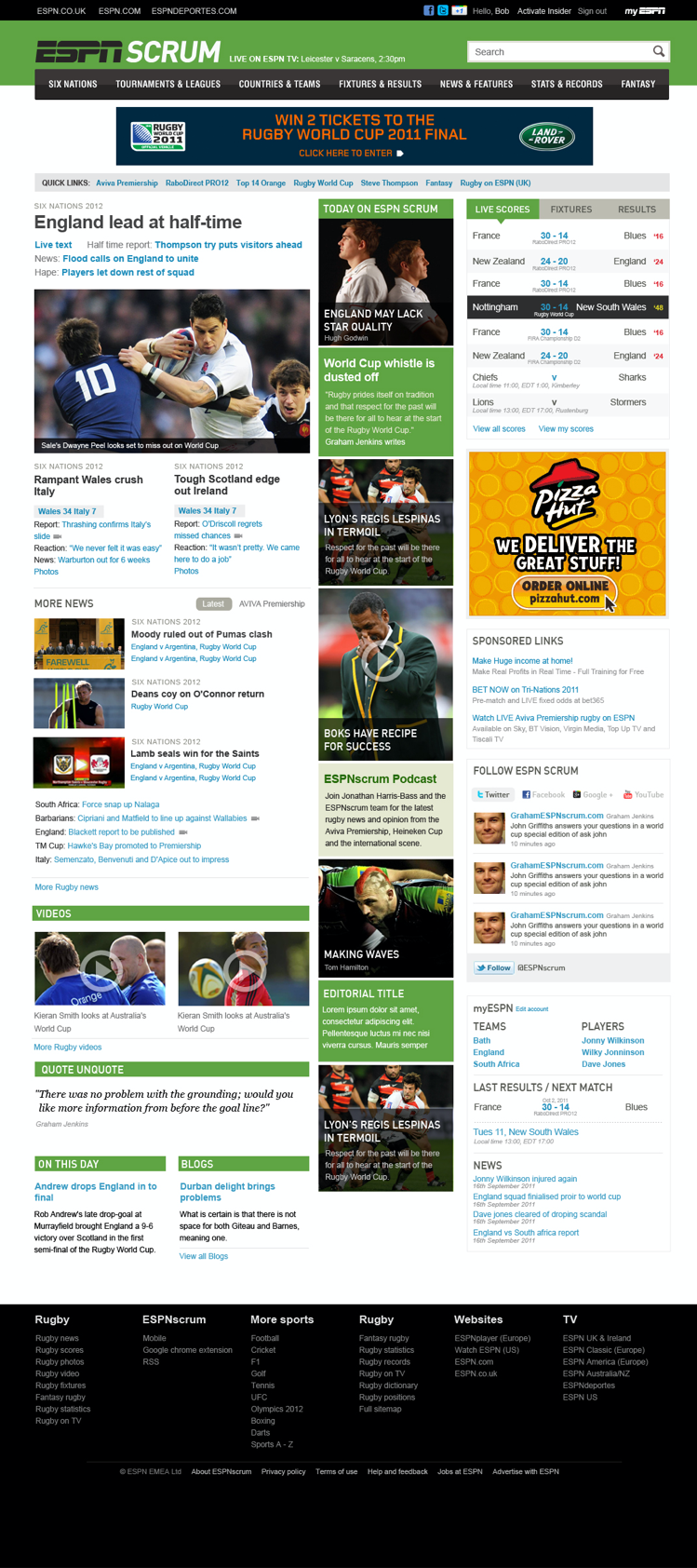 Working across three time zones with colleagues in Bangalore, India; Bristol, Connecticut; New York; and London, my team coordinated efforts between product, engineering and content.
We developed many user interface patterns to elegantly and efficiently display often complex scores and game data. Many of these had to be reimagined for restricted screen real-estate. Conventions of sport data display were continually challenged by having to deliver a holistic and united experience on mobile devices.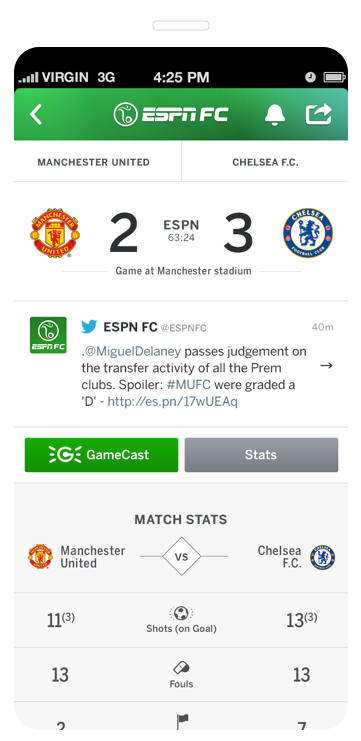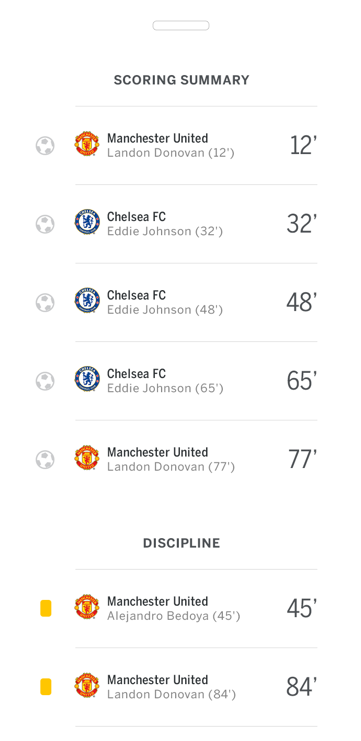 ESPN FC mobile app. With a focus on complex display of scores, many conventions of score display had to be rethought for smaller screen sizes.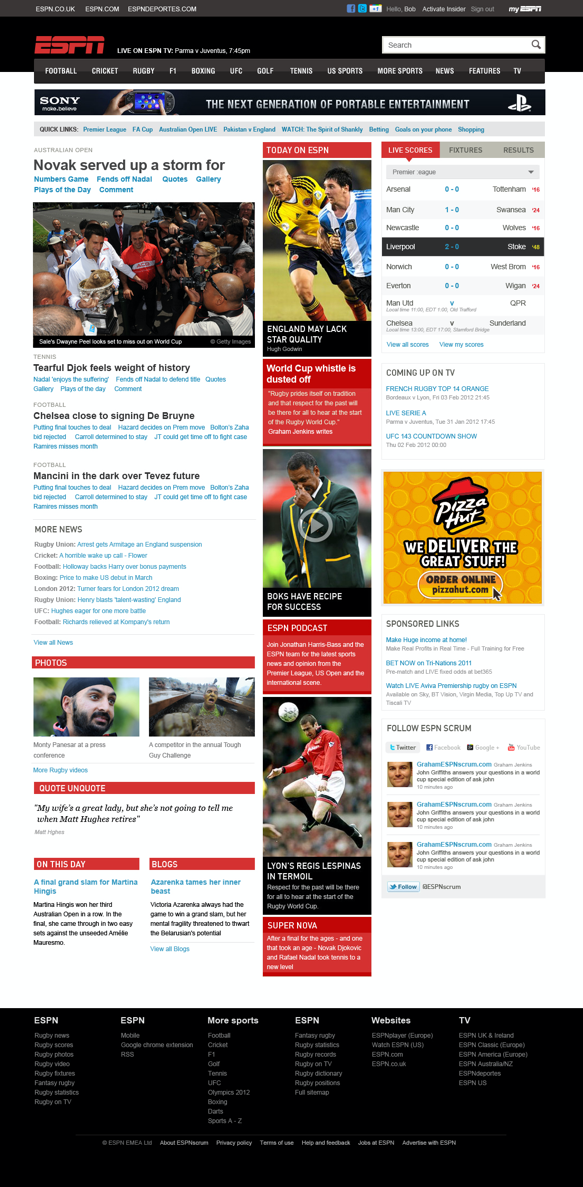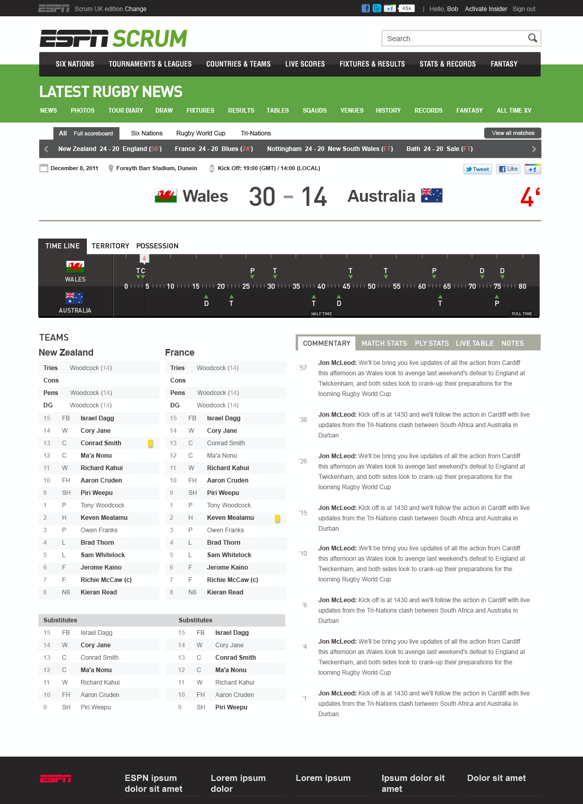 The design system had to adapt to several ESPN web and app properties across the portfolio. The resultant design able to shift to the different markets and content needs.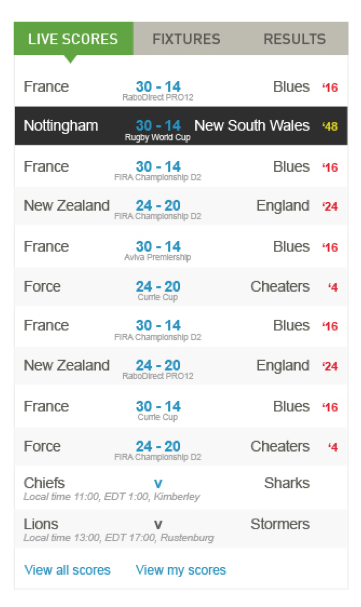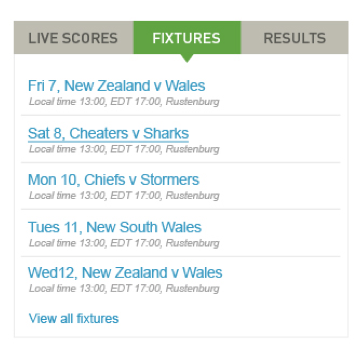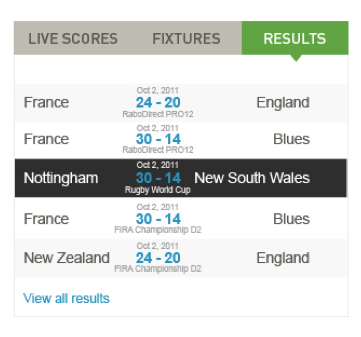 We developed a suite of score modules based on strict typographic and layout foundations to optimise legibility.
We developed a set of standardised icons for use across all properties. Fully scalable and legible at small sizes, the icons were extensively tested with users to ensure optimum legibility.